He enjoys photography, revels in flavor, adores his wife, and absolutely loves the Green Bay Packers! I'm pleased to bring you the fascinating Gerald Guss.

How long have you worked for Kosh?
I've been with Kosh for 15 years and 3 months. It's pretty awesome being the first Kosh employee to be hired. It's amazing looking back at how far Kosh and I have grown over the past decade and a half.
What do you do here at Kosh?
I'm a local technician for the Las Cruces office. That entails spending most of my time onsite troubleshooting or installing hardware/software for our Las Cruces area clients.
Where are you from?
I'm a Las Crucen native through and through!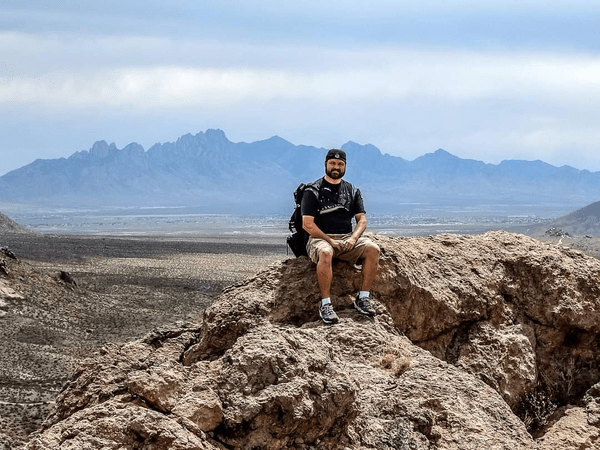 Before working at Kosh, what was the most unusual or interesting job you've ever had?
I've had a few "interesting jobs" over the years! My very first job at 15 was as a swimming instructor for a local daycare. I was also a floral delivery driver. Then I followed those up with a 5-year stint at Blockbuster Video. I'm pretty sure the downfall of Blockbuster happened because I left to work for Kosh!
So how did you go from Blockbuster to working with Technology?
I grew up with computers because my dad was big into them. So I've had a computer for most of my life. Koert and I had a class in high school together learning http and creating websites. We would also hang out after school and mess around on his computer. I assisted with IT at my friend's mom's flower shop for a little bit and studied Business Computer Systems at NMSU. I learned quite a bit on my own computer while working going to college and working at Blockbuster.
It was at that point in my life when I wanted to take the next step and do more with IT. Next thing I know I saw Koert and Josh at a little Christmas party at Josh's house. They had been in business for only a few months and they were looking for office space to expand. Then shortly after, I bumped into Josh again at an evening lecture at NMSU and talked about getting into IT. They had just opened the shop and Josh told me to stop by to check it out. So after working my shift at Blockbuster I dropped by to see the office. Josh offered me a job and I accepted it! I started in February of 2006 and I've been growing with the company ever since.
What did you dream of "being" when you were in high school?
I went from wanting to play in the NBA in elementary school to playing in the NFL in high school. Unfortunately, I wasn't able to play football and be in the marching band. I stuck to marching band and joined the soccer team instead. The rest is history!
What is one or two "passion projects" that get your feet out of bed?
In 2016, I bought my first "real" camera. We had trips planned to WrestleMania 32 in Dallas, an Alaskan Cruise, and Rio 2016 Summer Olympics. I knew I wanted to capture those memories with a better camera. Following those trips, I started hiking for several reasons. The first being to help get my weight and diabetes under control. The second reason being I wanted to do and see more of our beautiful New Mexico scenery. After going on a few hikes, I decided I should take my camera with me to try and capture wildlife, plants, sunsets, Organ Mountains, and whatever else I came across. I was immediately hooked on photography! Friends on social media were quick to like and comment on my photos. As well as helping with my diabetes, photography helps me slow things down and enjoy what my diabetic color-blind eyes would normally miss. If these health benefits weren't enough already, the stress relief I receive on these photography day adventures outdoes them all!
My other passion is the Green Bay Packers! I always get asked if I'm from Wisconsin. The truth is that when I was a kid, I remember watching Brett Favre get put into the game against the Bengals and make comeback to win the game. Watching his playing style and charisma instantly made me a fan. Not to mention the remarkable history of the Packers and their awesome cheeseheads! But the main factor was having my letter, G, on those beautiful bright yellow helmets! From that day on, I knew they were MY TEAM!!!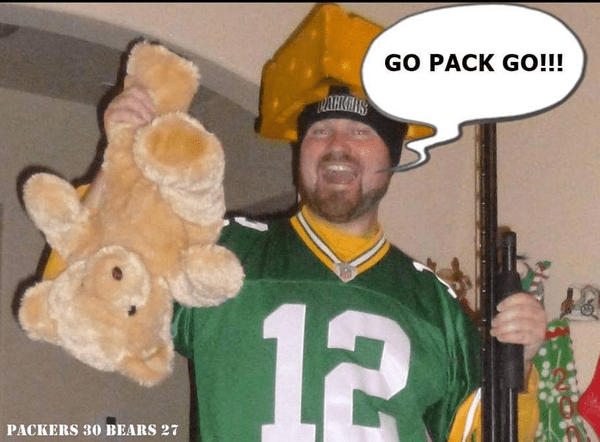 What really makes you angry?
When I break something or make a mistake, rude inconsiderate people and don't even get me started with politics… You definitely can't forget about COVID-19, 4-way stop signs, slow drivers, fast drivers, not using turn signals, change, brain freeze, telling people that your colorblind then having them ask you what color everything looks like, people touching the thermostat, and kids on my lawn!!!
What makes you really happy?
Oreos, Snickerdoodles, Chocolate Chip Cookies, ice cream, spaghetti, burritos, quesadillas, pizza, Ketchup, Cheesecake Factory, Disneyland, traveling, hiking, more food, photography, concerts, movies, wrestling, and the Green Bay Packers!!! 😊
And most importantly, my wife! I've been with Mandy since 2005, only one more year than Kosh. And I've been washing the dishes ever since… We met while working at Blockbuster Video. We got married at White Sands National Park about 7 years ago. We love traveling, eating out, watching movies, and going to concerts together.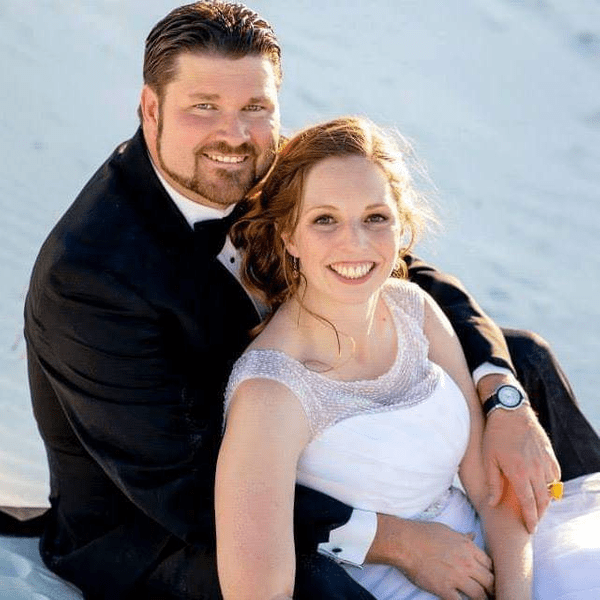 Tell us something about yourself that would surprise us.
I'm an official NFL Owner of the Green Bay Packers. I've attended 5 WWE WrestleMania's. I've been to the last 2 Summer Olympic Games (London 2012, Rio 2016). Unfortunately, due to COVID-19 our plans for Tokyo 2020/2021 were canceled…
I've played the Alto Saxophone since I was 12 and played through my college days at NMSU. I received the Saxophone Section Rookie Award, Rookie of the Year Award, Veteran of the Year Award, and Joe Pride Award (Highest Award), while in the NMSU Pride Marching Band. Music has allowed me to perform halftime for the Denver Broncos, play a jazz solo in the Carnation Plaza in Disneyland, march in a Disneyland Parade, travel to Hawaii, and perform for two US Presidents.
I also played soccer from 5th grade through my senior year of High School - goalkeeper was my primary position.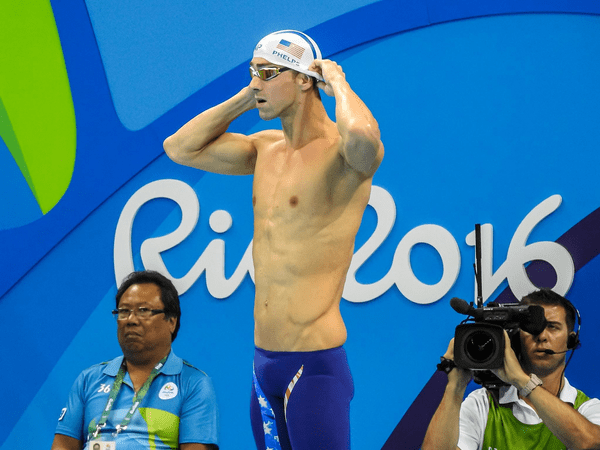 What is the best book you have ever read?
I love researching for upcoming vacations and hikes, but I'm not a big book enthusiast. However, I highly recommend everyone to buy "Engineer Zero" by Brandon Lee Alsup. I'm looking forward to more from this amazing author!
I promise I did not ask him to plug my book!
What is the best concert you attended?
That's a tough one! Metallica, Elton John, Bon Jovi, Tim McGraw and Faith Hill, Garth Brooks and Trisha Yearwood, Chicago, Lionel Richie and Mariah Carey, Disturbed, Korn, Reba McEntire, Brooks & Dunn, Evanescence, Kiss, Guns N' Roses, Rascal Flatts, Florida Georgia Line… They all had a huge impact on me for different reasons.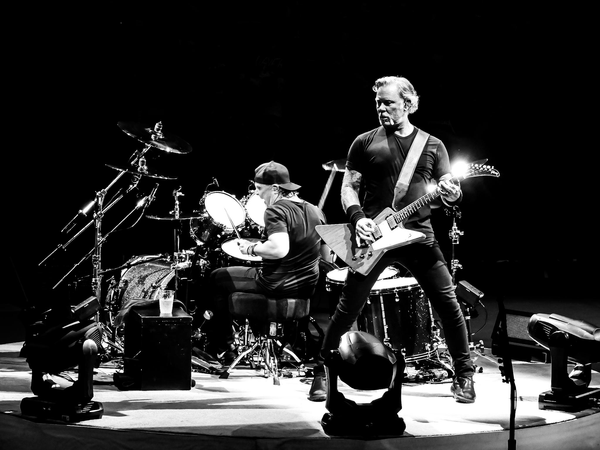 What's your favorite holiday?
Christmas bar none! It's like Thanksgiving, your birthday, 4th of July, Halloween, St. Patrick's Day, and Valentine's Day all in one! The food, lights, gifts, family, love, drinking, more food, and weird outfits in one holiday! I love the thought of waking up to a White Christmas every year too, maybe because it rarely happens here in the desert… I've been setting my house to music and lights for the last 10 years. Plus, you get to celebrate Christmas for a whole month, not just one lousy day!
What was your favorite subject in school?
My favorite school subject was weightlifting. We would lift weights usually 4 days a week, then take a rest day. Our rest days usually included playing dodgeball, softball, baseball, basketball, or football. Our teacher, Coach V, was an absolute delight and a great motivator!
Do you collect anything?
I'm a big collector of movies and sports memorabilia, especially anything with Brett Favre and the Green Bay Packers. Trading cards, plaques, jerseys, championship belts and balls. My main collectibles would have to be my WWE Championship Belt signed by close to 200 wrestlers ranging from Stone Cold Steve Austin, Goldberg, Sting, HBK, Bret Hart, Kevin Nash, and Rick Flair to Daniel Bryan, Hardy Boyz, Edge & Christian, Mic Foley, Trish Status, Lita and Rey Mysterio. I collected them all personally at different events. I also have a Superbowl XXXI Commemorative Football signed by Drew Bledsoe and Brett Favre, an autographed Shaq jersey, a Dennis Rodman signed basketball, and many other items. My movie collection is now around 4000 titles and growing.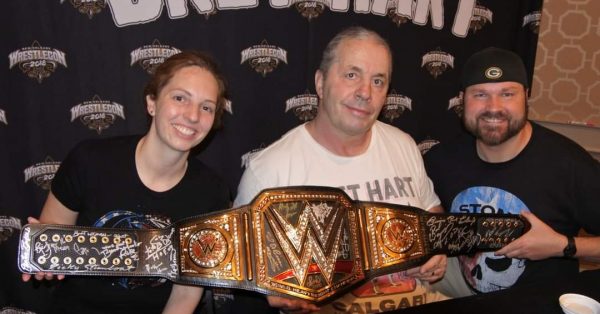 If you had to change careers, what would you change to?
I think I would start doing photography full-time. I'm not big with wedding or portrait photography though, but I'm sure I could learn quickly with a little practice.
Anything else you would like to share?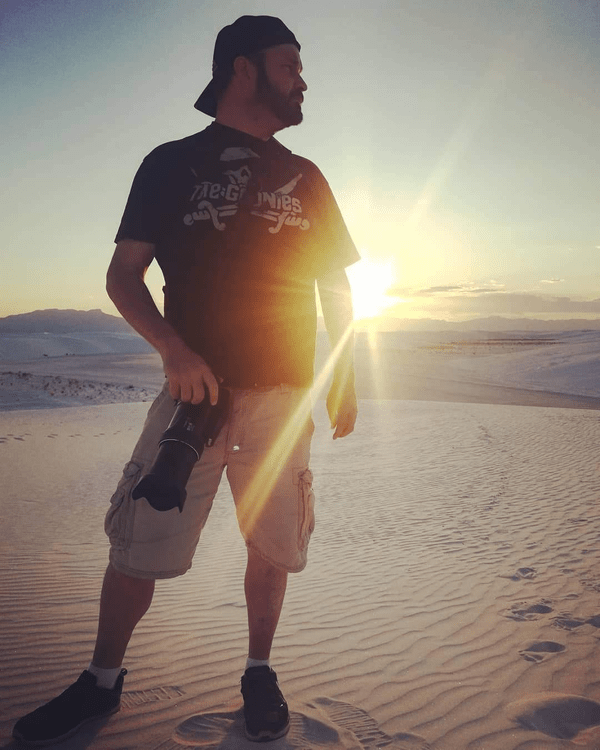 I received the Dona Ana Photographer of the Year Award the past 2 times it was awarded. I have had pictures published in New Mexico Magazine for the past 3 years for their annual Photo of The Year Contest. I've also had my photos displayed at 3 different art galleries. My first full gallery at the Rio Grande Theatre in Las Cruces, NM, The International Eye of The Camera Gallery at the International Museum of Art in El Paso, TX, and The Tularosa Basin Gallery of Photography in Carrizozo, NM for the New Mexico Magazine Photo Contests 2019-2021 (3 prints currently on display). Finally, I've received a total of 60 ribbons from the Southern New Mexico State Fair in Las Cruces, NM.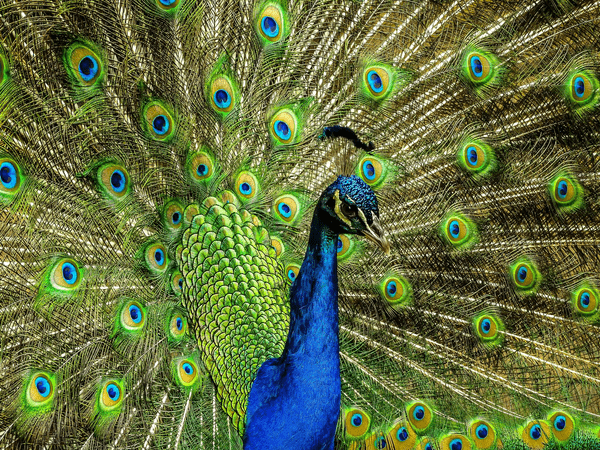 I'm truly lucky to have such an amazing group of coworkers and managers at Kosh! You all really are my family! Thanks and I appreciate you all!