I got the chance to catch up with Stephen over New Year's to get to know a little more about him. In my experience working with Stephen, he always has a chuckle and is very quick to help me out. But, now I know the true way to Stephen's heart is through amazing breakfast burritos!
I now bring you Stephen Sitton.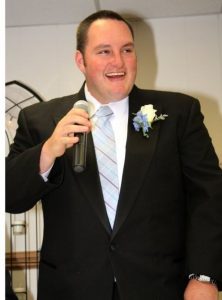 How long have you worked for Kosh?
A little over four and a half years; it will be five years in April.
What do you do here at Kosh?
I assist with ticket escalations, which basically means I try and help our technicians solve the more unusual or difficult problems.
Where are you from?
I was born in Gillette, Wyoming, but moved to Farmington, NM when I was around 7. Since then, I've traveled, but the only other residences I've had have been in Albuquerque and Las Cruces.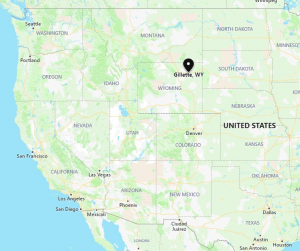 What brought your family to Farmington?
My dad's job brought us to the area. Farmington was a hot spot for natural resource-related occupations at the time.
Do you miss or remember much about Wyoming?
We moved from Wyoming when I was so young that I really only have vague memories. However, most of my extended family is from Montana, near Yellowstone Park.
I love the mountains there.
Before working at Kosh, what was the most unusual or interesting job you've ever had?
I've worked many different jobs, but I'm not sure any of them really meet that criteria. The job that surprises most people is that I worked as a plumber for several years, mostly new construction but repairs during the slower seasons.
What did you dream of "being" when you were in high school?
When I was young, I wanted to be an engineer like my dad. By high school, I wanted to be a writer.
What are your passion projects or hobbies that get your feet out of bed?
I'm kind of a tinkerer. I like to build hardware/software projects and play around with them. I've always been fascinated by gadgets. I'm also a "fairly avid" computer gamer and enjoy reading fantasy or sci-fi novels. And once in a while, I'll get out my guitar and play. I'm not as passionate about playing music as I was when I was younger, but music is still important to me.
What kind of music do you like to play?
Smashing Pumpkins, Alice in Chains, Deftones; usually something rock related. Although sometimes I'll throw in some jazz or classical.
So, was it your interest in gadgets that led you to work in technology?
I had been building my own PCs and installing Windows and Linux for quite a while, but it had just never clicked it could be a career. My first hurdle was figuring out how to get into the field. There was no school program in Farmington and I ended up taking a couple of unnecessary courses at the University of Phoenix (unnecessary because they didn't understand exactly what I wanted to do with computers). Eventually, I just studied on my own, and interviewed for every IT-related job I found in the area. When they asked a question I didn't know, after the interview I'd start researching that. At some point, I answered enough questions correctly and I got my first IT job.
That's some determination! I'm always interested in how people came to be where they are.
Who is your hero and why?
I don't have just one person I view as a hero, there are just too many people I respect and admire. If I had to pick one off the top of my head, I'd probably go with my mom. I feel that she is generally just a good person, and despite the surprises life sometimes throws, she just keeps trucking along.
What really makes you angry?
Haha, it takes a lot to make me really angry, despite the temper tantrums I throw when a problem frustrates me.
What makes you really happy?
Spending time with family, especially my nieces and nephews. That "Eureka!" moment when you figure out a problem. Or finding a really great new author to read or band to listen to.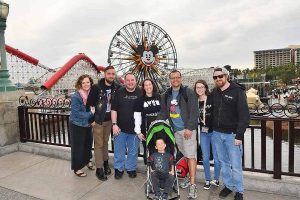 Tell us something about yourself that would surprise us.
For a brief period, I was a 4th-grade teacher.
What is the best book you have ever read?
I don't think I could ever pick just one. But Neverwhere by Neil Gaiman is a book I have broken the binding on.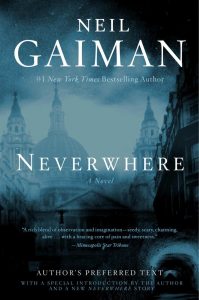 I have read American Gods and Norse Mythology and really enjoyed them. I'll put Neverwhere on my list.
What is the best concert you attended?
There have been a lot, but my favorite was probably the Deftones when they were touring for the White Pony album release. I got to meet the band.
Do you remember where you saw them play?
Sunshine Theater in Albuquerque. I watched a lot of shows there.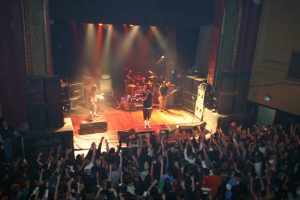 I was at that show! After they played they went to a small club near Sunshine. I remember as a prank members of the band locked the lead singer out of the tour bus and there was a small mob of fans surrounding him. He got up on something and said, "I'm not going to sign stuff for all of you, instead let's create a memory and sing a song together." We sang a Weezer song.
Yes! I was there too. Small world.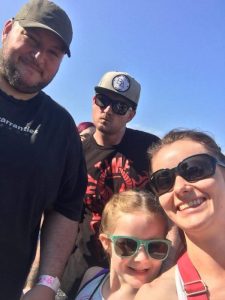 If you could only eat one meal for the rest of your life, what would it be?
Hard to beat a good breakfast burrito.
Where is the best breakfast burrito in Farmington?
I don't know about best, but I usually grab them from Blake's or Johnny O's Spudnuts. My favorite was at a place that closed this year, the Habanero grill. I loved the breakfast nightmare.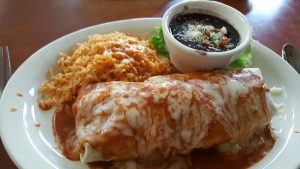 What would you like to be known for?
Being helpful. Or maybe funny.
If you could go back in time, what year would you travel to?
Can I go forward instead? I'd kind of like to see how things turn out.
How far into the future would you want to go? And what would you hope to see there?
Just a couple hundred years. I think that would be far enough to see if humanity is going to figure things out. And to make sure the impending robot uprising didn't doom us.
What's your favorite holiday?
Halloween
What was your favorite subject in school?
Science.
Do you collect anything?
Just old computers and networking equipment 🙂
If you had to change careers, what would you change to?
Maybe I'd try writing again. But something specific to start, like technical writing.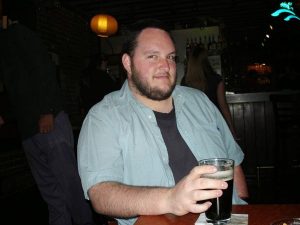 Thank you for sharing and taking the time to let us get to know you a bit more. Maybe I'll see you at a random concert...when those start happening again.